Visit Vendée
Near our Guest House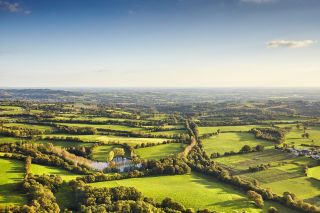 Interested in wild coasts or beaches? Perhaps countryside, forests or marshland? Or maybe towns are more your scene? Here in the Vendée, you can have it all! After admiring its pleasant countryside and its natural beauty, you can now explore its historic heritage. From prehistory to the war in the Vendée, via the middle ages and the Renaissance, immerse yourself in another time and place!
During your stay at our château hotel, take advantage and visit the nearest town, La Roche sur Yon, just 15 minutes away. The town was established by Napoleon and is now the departmental capital of the Vendée.
Close by, between the coast and the wooded countryside, don't miss the "Petites Cités de Caractère" (small characterful villages) such as Apremont with its Renaissance château, Mallièvre on its rocky escarpment, Mouchamps, nestled in the Vendée countryside, the medieval town of Vouvant, enclosed by its ramparts and known for the legend of the fairy maiden Melusine, Foussais-Payré, with is Roman church, and Nieul-sur-L'Autise, with its royal abbey.
Those who prefer the colours of nature will love hiking across the Marais Breton in the Vendée or riding in a canal along the waters of the Marais Poitevin, nicknamed "La Venise Verte" (Green Venice).